Ron And Shelly Hamilton -- Worthy Of Praise (Choir Book)
Price: $9.95
Product#: 0779017-CB
Dimensions: 10" High x 7" Wide (Closed) [14" Wide (Open)]
Released: 1998
Label: Majesty Music
Description: 10 SATB Arrangement Choir book.

Also Available
Worthy Of Praise -- Vocal CD (sold separately)
---
Message Inside The Songbook
Music is certainly one of God's most wonderful and powerful gifts to man. Our Lord often uses music as He works in our hearts to bring about the great spiritual decisions of life. Think about it. When you recall your salvation experience, does a particular song come to mind? Have you ever faced great sorrow and found that God met the deepest need of your heart with a song?
In Albert Barnes' commentary on Psalm 49 writes, "Sentiments of purity and truth, and sentiments of pollution and falsehood also, are always most deeply imbedded in the minds of men, and are made most enduring and effective, when they are connected with music."
In our present day, Satan is certainly excelling at "connecting" people with "pollution and falsehood" through the medium of music. As Christian musicians, this makes our task all the more important. We must give every bit of energy and vitality to the ministry of God's truth.
Worthy Of Praise has been produced with the desire that the people in your congregation my "connect" with God's truth through your ministry of music. Whether the need is salvation or edification, we have been entrusted with a great privilege and responsibility. Prepare well so that your musical offering may be of great expression and excellence. Our Lord commands that we give Him our best. He alone is "Worthy Of Praise."
Rejoicing in the Lord,
Ron and Shelly Hamilton
Picture Of Ron And Shelly Hamilton.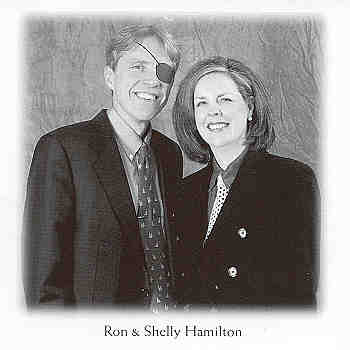 ---