Majesty Ladies -- Alleluia! (Choir Book)
Price: $9.95
Product#: 0779135-CB
Dimensions: 10" High x 7" Wide (Closed) [14" Wide (Open)]
Released: 2003
Label: Majesty Music
Description: 21 Ladies Arrangements

Also Available
Alleluia! -- Vocal CD



---
Message Inside The Choir Book
It is my desire that this collection of ladies' arrangements be a blessing to you. The ladies in our church love to sing, and these arrangements are a result of many special times I have had with the ladies and teens in our own church music ministry.
You will find a variety of choices in this book. There are simple three-part arrangements for trios or ladies' chorus; there are a few four and five-part arrangements for ladies' ensembles; there are even a couple of acappella numbers for those who want more of a challenge. I trust that this collection will be a help to your music ministry.
God bless you as you minister for His Glory! He has indeed taken us from the miry clay and given us something to sing about!
In Christ,
Shelly Hamilton
Psalm 40:1-3
A group picture from the backside of the Vocal CD cover...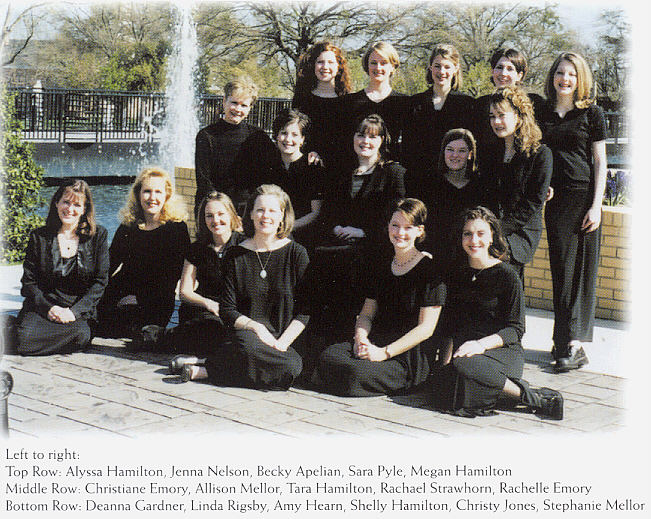 ---